All posts in Dog Clothes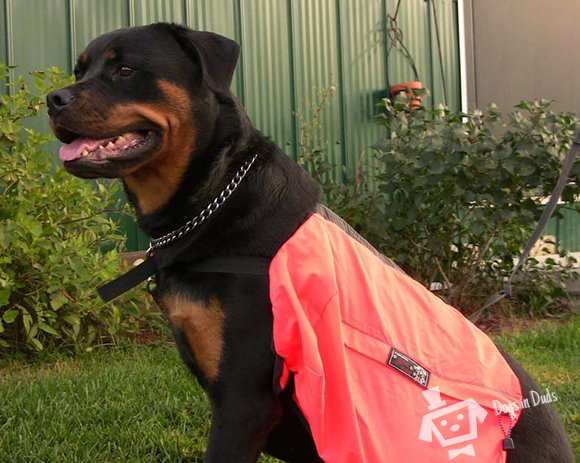 Who says you can't do both?
Lexi is a working dog – here she is wearing one of her backpacks – she accompanies students on field trips, packing in some of their equipment.  She also helps keep an eye on them and as she is a trained (and titled) tracking dog – she can find them if they wander off.
(Submitted by Cynthia)